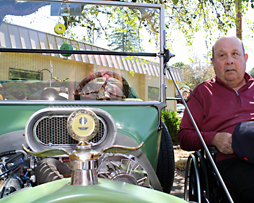 Robison Jewish Health Center held its Annual Classic Car show on July 30th.
It was a beautifully sunny day to show off
these gorgeous cars, all shiny and polished!
Residents enjoyed checking out each of the vehicles, escorted by local youth volunteers, and many voted for their personal favorite.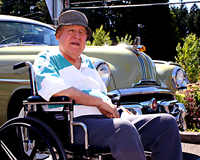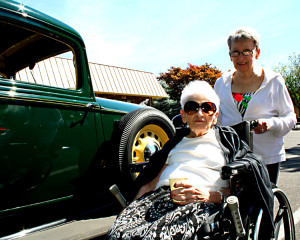 Tidbits gleaned from residents and classic car owners at this year's event include: 
Rumble seats aren't as fun as they may look,

At least one model of car was built with a special compartment just for golf clubs,

and if you win a car as a child, your parents get VERY excited!
We can't wait to see the selection of classic cars again next year! Thanks to everyone who participated in this year's event.