Thursday, November 19, 7-8pm
Curtis Cooper on Guitar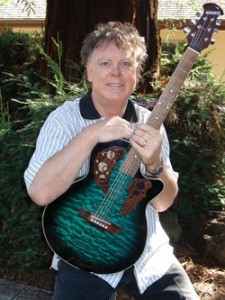 Curtis Cooper has been playing music for 50 years.  He received his B.A. in Music Education from Sonoma State University and is a master percussionist and drummer who plays a number of other instruments.  He was a private drum teacher at the Yamaha School at Stevens Music in Cupertino.  Many of his students have won competitions at county, state, national and international levels, as well as gone on to become professional musicians.
Curtis currently plays percussion with the Lake Oswego Millennium Concert Band.  He also plays drums with the Randy Heddon Jazz Trio in some of Portland's finer restaurants and jazz clubs.  Curtis also plays drums for Blackbird, a band that plays a variety of music from the 50s, 60s and 70s with an emphasis on The Beatles.  He has an extensive list of songs ranging from Pop and Jazz to Show Tunes and Country Western.
To RSVP, please call 503.535.4004 or email deborah@cedarsinaipark.org.