Tuesday, November 17, 6:45pm
Globalization – Why the Resistance?
With Mary Soots, Portland State University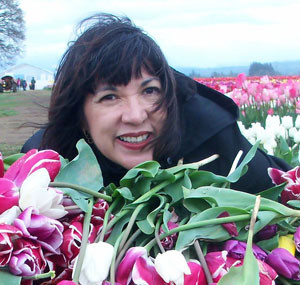 Part of the Lecture Series: "Culture Shock: What Margaret Mead Never Told Us" 
The lecture series consists of free lectures in November, which take place on Tuesdays at 6:45 p.m., giving us a glimpse into the practices of diverse cultures from around the world.
International trade has been reported since prehistoric times.  The current globalization brings a new scale of trade with important ramifications.  At the local and national levels, individuals are working to protect their interests, while at the international levels, corporations are protecting their own interests.  Mary Soots explains the roles of three factions of our global society – the Economy, the Government, and Civil Society – in the negotiation of international trade agreements and explains some of the resistance that surrounds these agreements.  She will also explore how relationships between social groups are re-created at different levels through business.
Mary Soots is a Social/Cultural Anthropologist whose research has explored a globalized social mobilization against free trade and neoliberal economic policies.  She holds a graduate degree in Anthropology with undergraduate degrees in International Studies and Anthropology, and minor degrees in Geography and Spanish.  Mary is Adjunct Professor of Anthropology at Portland State University, works in Research and Evaluation at OMSI, and supports government and community organizations through outreach and advocacy with the Hispanic community.
To RSVP, please call 503.535.4004 or email deborah@cedarsinaipark.org.