A visit to Adult Day Services is always a delight. During a recent visit, the participants were enjoying a snack and reading some Shel Silverstein poetry.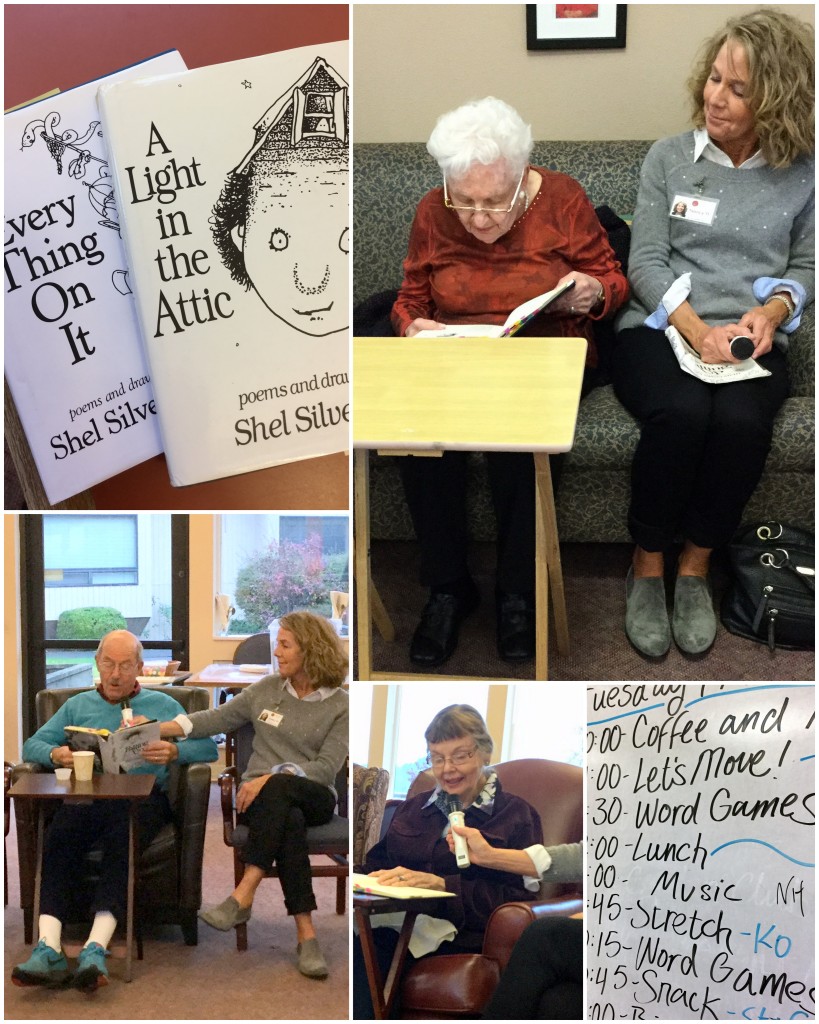 They also reflected on just what they are thankful for this Thanksgiving:
Life!
Being Alive!
My good friend of many years who is in the hospital.
3 very good kids.
My father who turned a little girl into a baseball pitcher.
Turkey and Pumpkin Pie.
My mother who, even with an artificial arm…still baked knish!
Being invited to come to spend the day with this group of friends.
The milkman…who delivered (every day!) milk and seltzer water to our house.
Wishing you all a wonderful Thanksgiving!