A perennial favorite of Cedar Sinai Park's Adult Day Services participants is Stan Lasley, the Piano Man.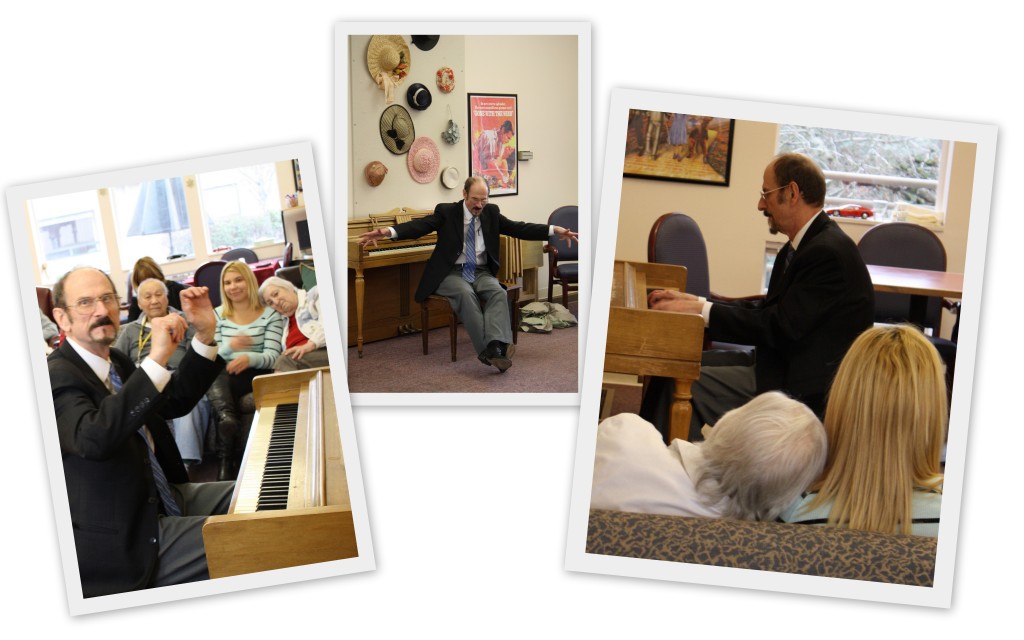 Committed to providing entertainment through piano songs to seniors throughout our area, Stan regularly plays as many as 50 concerts a month at nursing homes and adult residences.
Playing piano for almost as long as he has been alive, Stan started playing with his grandfather, when he was just three years old.
He continued his passion for music while growing up, attending University of Portland and then Julliard where he studied under Nadia Boulanger.
Before moving to the Portland, Oregon area, Stan worked in Hollywood, playing for many movie stars. He recently took a little time out of his busy schedule to play for some stars here at Cedar SInai Park's Adult Day Services. 
 "Music has an ability to transport the listener or performer to another time and place.  This close association of music with memory is one of the reasons that music can be so powerful and is included every day in Adult Day Services."

~Nancy Heckler, Adult Day Services Director