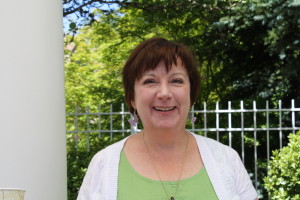 Cedar Sinai Park is thrilled to have Rabbi Abby Cohen join our team. She proclaimed that "this is my dream job in my dream city!" Rabbi Abby heard of the opportunity from a knitting colleague and looks forward to doing crafts with our residents.
Rabbi Abby grew up in New Jersey, studied art and music at Bennington College and attended Rabbinical School at the Jewish Theology Seminary of America in New York City. Prior to moving to Portland, she completed Chaplaincy training in Berkeley California. Her experience e doing hospice work and serving in a hospital will be a great asset to our mission.
She is passionate and committed to social justice. Abby mentioned that our society is stratified by age and is primarily a youth culture while noting that age and health is fluid. She is excited to work with this population by providing a listening ear and sharing what she has learned. Cedar Sinai Park is honored to have Rabbi Abby Cohen as Director of Spiritual Life!