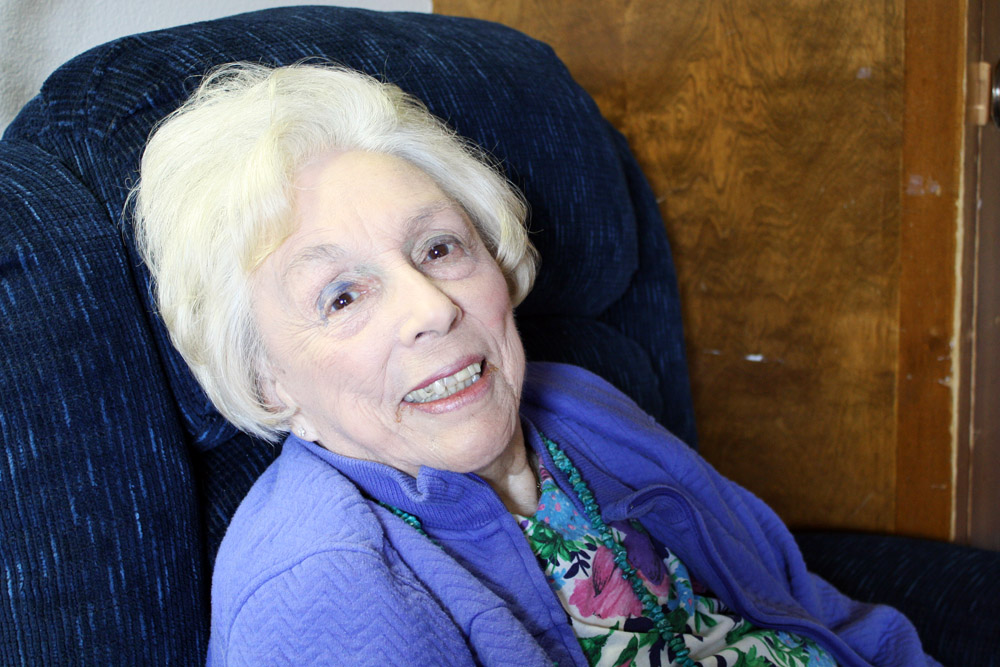 Robison Jewish Health Center resident Inez Weissman has shared a poem with us and encouraged us to pass it along. Asked about her inspiration for writing, Inez said, "I write about that which is most familiar–my family, my world. I write that life is beautiful until the moment you're struck down and you have to pick yourself up."
Inez's poem "A Natural Event" is included in this year's "Reflections: A Collection of Writing and Poetry by Oregon's Elders," published by LeadingAge Oregon (find two other selections by Cedar Sinai Park residents here).
A Natural Event
In the beginning, the giving birth
with pain and joy,
filled with love and tenderness,
the future bright, together
sharing dreams to come.
Hand in hand we live
with laughter and tears,
filling our days as we
confront what is and plan for
what will be.
The children grow,
bringing joy and pride, and
soon they leave.
Once again, we have time
for each other's love.
Then nature does what nature does.
It says "enough" and declares
that the end must come,
and death arrives to claim
its own.
Yes, the end is here,
undreamed of,
unprepared for,
unfeared.
The dreaded reality.