Tuesday, February 10, 6:45pm
Harnessing the Power of Brain Plasticity
With Bobby Heagerty, OHSU Brain Institute
Health hearts DO equal healthy brains.  Hear about the latest findings on improving brain health from researchers at OHSU and around the globe.
Bobby Heagerty has worked in the neurosciences since 1979 when she started education programs for families.  These programs evolved into statewide support groups (Alzheimer's and Parkinson's), caregiver respite programs, patient/family resource centers at hospitals, and strong connections with medical professionals and researchers around the state.
In 2000, Bobby started a now nationally recognized program at OHSU for brain awareness which brings top neuroscientists to Portland audiences.  The OHSU Brain Institute, which she coordinates, grew out of this strong collaborative base and is now recognized as one of the top neuroscience research institutions in the country.  She helped Congressman Earl Blumenauer start the Congressional Neuroscience Caucus.  In 2103, she received the Society for Neuroscience's Science Educator Award for her work.
Harnessing the Power of Brain Plasticity is the 2nd lecture in the new series entitled "Age Smart — Age Strong."
"It's not how old you are, it's how you are old," Jules Renard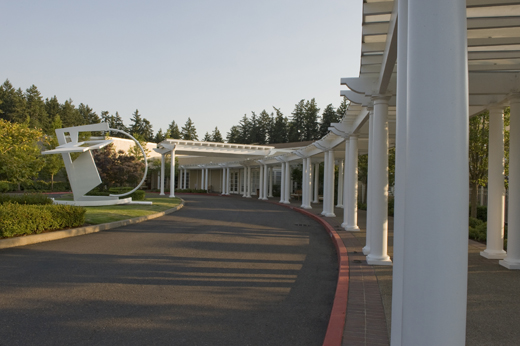 The lecture series is focused on healthy aging and will take place on Tuesdays at 6:45 p.m. in Zidell Hall at the Manor.
The Cedar Sinai Park Lecture Series is open to residents and community members and features talks on topics such as modern technology, music, and culture. A goal of this program is to make lifelong learning easily accessible to residents and community members alike.
Rose Schnitzer Manor is at 6140 SW Boundary Street, Portland.  For more information, call (503) 535-4004 or visit www.RoseSchnitzerManor.org.