Cedar Sinai Park celebrates the arrival of the new year early! Who can wait?!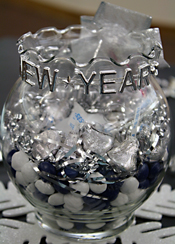 Robison Jewish Health Center residents greeted 2014 with a cocktail party at 3:00 p.m. on the 31st and Rose Schnitzer Manor residents followed suit at 4:00 p.m. and with New Year's Eve Trivia at 6:45 p.m.
Robison residents enjoyed a jazz band. Both parties included cocktails and sparkling wine. There was dancing and good company. Everyone joined in for the countdown and the Auld Lang Syne…wishing you and yours a Happy New Year too!
Hopefully more party pics from both sides of Boundary street soon!
Please consider supporting our efforts to create a home-like environment for our residents.

Donate online now

. Thank you for your generosity!