Community Life
Dining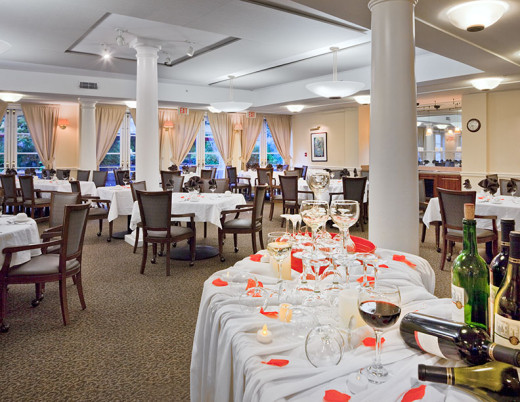 We offer a range of culinary options to satisfy your palate.
In addition, all food at Cedar Sinai Park is prepared under the kosher supervision of Allen Levin.
You'll also find that holidays and sunny weather are cause for celebration, and with celebrations come delectable cuisine. Special dining events include:
Summer barbeques
Brunches
High Holiday dinners
Passover Seder
And, of course, family and friends are always welcome!
Dining at Rose Schnitzer Manor
You can indulge in one of our three elegant restaurant-style dining rooms. You can explore our made-to-order culinary options at the May Cafe. At anytime of the day, you always have access to an assortment of snacks and refreshments.
Across all our culinary options, we make a point to assure that our residents have a wide range of menu items to choose from, flexible dining times to meet individual preferences, and menu selections to meet special dietary needs.
Dining at Robison Jewish Health Center
Dining services at Robison Jewish Health Center are designed with special attention to flexibility and individual preferences. Each day, we meet a variety of special needs and requests based on resident's preferences and physician recommendations.
We offer modified diets, in-room dining, and have a registered dietitian available for consultation.