Living & Care Options
In-Home Care
at Sinai Family Home Services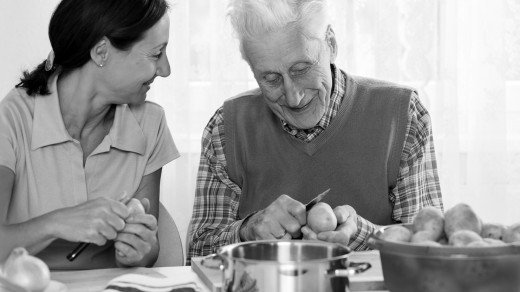 Sinai In-Home Care provides compassionate, consistent in-home care around the clock, seven days a week. Three levels of care are available to meet elders' individual care needs.
Three Levels of In-Home Care
Homemaker / Companion Services such as meal preparation, transportation, general housekeeping and cleaning.
Personal Care Services such as assistance with bathing, dressing and personal hygiene.
Complex Care Services including medication administration and bed-bound care.
Assessments are conducted by professional staff and personalized care plans may include the following:
Assistance with activities of daily living
Medication management
Dementia care/support
Consideration of special needs
Personalized Care Plans guide caregivers and care coordinators in providing the best possible support for a client's situation. Complex Care cases and Medication Management are supervised by an Oregon Registered Nurse. Care coordinators stay involved and communicate each individual client's ongoing needs, progress and changes to physicians, family and members of their care team.
Sinai In-Home Care has a staff member on call 24 hours per day, 7 days a week to help with homecare needs.
Office hours are Monday through Friday, 8 a.m. to 5 p.m.
Sinai In-Home Care
7412 SW Beaverton-Hillsdale Hwy, Suite 106
Portland, OR 97225
503.542.0088
For more information on Sinai Family Home Services, please visit their website at www.SinaiCare.org
Sinai In-Home Care (SIHC) was created as a joint venture by Cedar Sinai Park and Jewish Family & Child Service of Portland. This non-profit business fills a niche in care for seniors who want to remain in their own homes while receiving the care and companionship they may need, allowing them to age in place.