Living & Care Options
Special Needs Housing
at Kehillah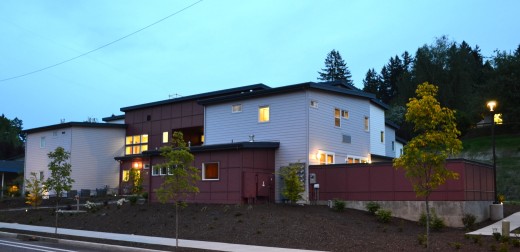 Welcome to Kehillah, a Section 811 affordable housing for income-qualified adults with developmental disabilities. We are not accepting applications at this time.
Cedar Sinai Park's Kehillah program partners with local social service agencies and tenant employed providers to offer adults with developmental disabilities affordable housing and access to an array of social services that support their ability to live independently in the community.
Offering a total of 14 apartments, many of these residents have continued to reside with their families of origin into adulthood. The program provides much-needed support to help transition these adults into independent living.
An important component of Kehillah is its focus on supporting residents' inclusion into the community through social activities and supported employment. In addition, life skills training will be available to assist residents with their successful transition.
For further information please contact Irit Mandelsberg at 503.535.4212 or Irit.Mandelsberg@cedarsinaipark.org.
The application packet consists of the following documents: