Tuesday, November 10, 6:45-7:45pm
Mental Health and Conflict in Libya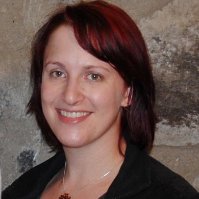 With Amanda Lubit
Qadhafi's regime in Libya led to decades of oppression, terror, and rivalries. In 2011, a revolution overthrew the regime and pushed the country into a violent conflict. This worsened existing divisions in society and exposed citizens to daily violence, resulting in severe psychological trauma for men, women and children. Amanda Lubit will discuss her work with Libyan psychiatrist, Dr. Omar Reda, to develop programs aimed at reducing hatred and healing psychological wounds.
Amanda Lubit graduated from Portland State University with a Master's Degree in Anthropology in 2013. She worked with Dr. Omar Reda on conflict transformation and community rehabilitation for war survivors in Libya from 2011 to 2013. Since that time, she has been working with other vulnerable populations in the Portland area. Amanda has developed and overseen mental health and community programs for HIV-positive women and the homeless. She also volunteers her time on a new project looking at recovery following the 2015 earthquakes in Nepal.
To RSVP, please call 503.535.4004 or email deborah@cedarsinaipark.org.