Tuesday, November 24, 6:45pm
The Leadership Repertoire of Filipina Women in the Diaspora
With Maria Beebe, PhD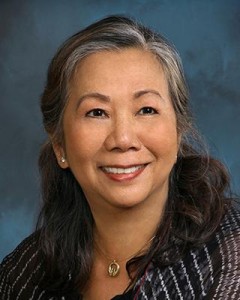 Dr. Maria Beebe will show a short video about the Philippines that covers the historical and cultural forces that shaped the leadership of the Filipina women in the diaspora.  She will also read brief excerpts from the women's narratives and present a short synthesis of the why and how of the leadership of the Filipina woman.
Dr. Maria Beebe is an applied socio-linguist who specializes in critical discourse analysis, women's leadership, and information communication technologies for development.  She has a Masters of Arts in Anthropology and Ph.D. in Education from Stanford University.  Dr. Beebe recently co-edited "DISRUPT. Filipina Women: Loud. Proud. Leading without a Doubt" based on the leadership journeys of 35 Filipinas who shared their stories.  She wrote one of the chapters and also wrote the introduction and synthesis.  Dr. Beebe has lived and worked in South Africa, Liberia, Philippines, Sudan, and Afghanistan and regularly shares lessons learned through scholarly papers presented at international conferences.
The Cedar Sinai Park Lecture Series is open to residents and community members and features talks on topics such as modern technology, music, and culture. A goal of this program is to make lifelong learning easily accessible to residents and community members alike.
Rose Schnitzer Manor is located at 6140 SW Boundary Street, Portland.  For more information, and to RSVP, call (503) 535-4004 or visit www.RoseSchnitzerManor.org.