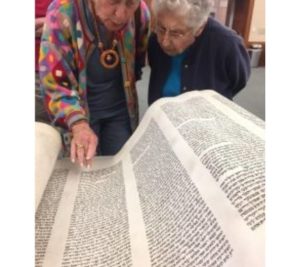 Wednesday, June 26, 1:00 – 3:00 p.m., Zidell Hall
Join us for an enlightening, once-in-a-lifetime experience as Congregation Beth Israel shares its' 160th anniversary celebration, Torah Connects project with the residents of  Cedar Sinai Park.
Funded through the generosity of our great friend and supporter, Marcy Tonkin, CSP's portion of this year-long Beth Israel restoration project offers a unique opportunity to connect with Torah, our community's history, and the restoration process.
An expert Sofer – or Torah scribe, will evaluate our sacred scrolls, making repairs as needed. He will follow this up with a lecture on the topic at 3:00 pm.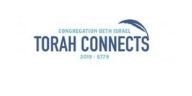 The event gets underway at 1:00 p.m. in Zidell Hall. You won't  want to miss a  minute of this sacred process. After the lecture, gather with us at 4:00 p.m. for a reception honoring our visiting Torah scribe and Marcy Tonkin in Marcy's Bar (Goodman Lounge).