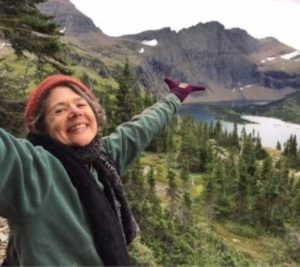 Saturday, July 20, 2:30 p.m. and 7:00 p.m., Zidell Hall
Join us to meet CSP's new Spiritual Life Coordinator, Cathy Zheutlin, and view her insightful, inspiring documentary, "Living While Dying", based on conversations with her mom and others making the journey.
Cathy had the good fortune of having two parents alive in their 90s. She became fascinated with the idea of mortality. The inspiration for her film came when her mother's partner, Clair, learned he had terminal cancer. "We had a dying man in the living room," she recalls. "I am a filmmaker so I asked if I could film him; he said 'yes.'"
This impetus, coupled with Cathy's natural curiosity and what she calls a desire to push the envelope of consciousness, resulted in "Living While Dying."
Cathy is hosting two viewings of her film, and following up each with a discussion and Q and A session. Don't miss her amazing story, Saturday, July 20, at 2:30 p.m. and 7:00 p.m. in Zidell Hall.