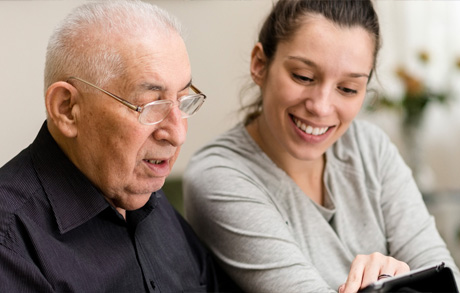 With four levels of care, our exceptional in-home care program offers support to you and your loved ones. Our services range from light housekeeping, meal prep, assistance with activities of daily living, medication management, memory care support, and help with many other special needs. We are dedicated to providing customized care. We are available any time of the day, seven days a week.
All services begin with a thorough in-person assessment with you and your family. We'll explore the different ways that we can help and develop a care plan that is tailored to meet your needs. This care plan guides our staff and provides you with the best possible support for your situation.
Our staff are hands-on and collaborate with family and other members of the care team about ongoing needs, progress, and changes. All care is supervised by our Oregon licensed and registered Nurse Case Manager.