Living & Care Options
Nursing Care
at Robison Jewish Health Center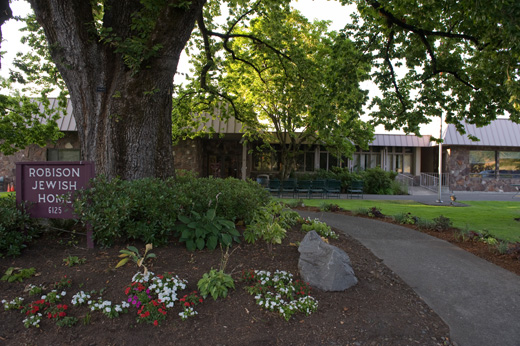 At Robison, you'll find a full range of support services including physical rehabilitation to assist in your recovery from an injury or surgery, intermediate nursing care, and memory support services. More importantly, you'll find this care delivered with kindness, respect and understanding by supportive, professional caregivers.
Skilled Rehabilitation & Nursing Services
Robison's skilled care unit provides support for those recovering from surgery, strokes, accidents and other major health traumas. Rehabilitative physical, occupational and speech therapies are available to enhance the quality of residents' lives. Our rehabilitation team will work together with residents and their families to provide a needs assessment for on-campus care or arrange for in-home care for a successful transition home.
Intermediate Nursing Care
Intermediate care is designed to serve residents who require long term medical support. Nursing assistance is available to those who need help managing their medications, and with the basic activities of day-to-living. With over seventy activities a week, our staff provides a variety of individual and group programs to enhance residents' quality of life.
RJHC Notice of Privacy Information Practices and Acknowledgement Form