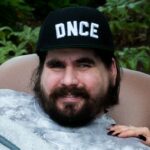 In 2017, Dan Lipski was in the prime of his career as a concert tour manager.
Dan had just finished working with Joe Jonas, who had announced a concert break. He had recently made Oregon his home base, buying a house in Portland, and fixing it up comfortably.
Then his parents, Vicki and Doug, received a call that changed their life.
"When the phone rang on election night, we initially weren't answering because we thought it was a belated call telling us to vote," said Vicki. "But then we realized it was the American embassy in Washington, D.C."
Dan, 32, had been hit by a bus in Chinatown in Bangkok, Thailand. He was taken to a Chinese-run hospital "where he received excellent care," said Vicki, and had brain surgery. Second and third brain surgeries were performed at an English-speaking hospital in Thailand.
"His injuries were severe," said Vicki. "He was hit on the right side, and is hemiplegic on that side."
Doug and Vicki spent five weeks in Thailand trying to get Dan stabilized and transferred to the United States. Dan was Medivac-ed to OHSU where he remained for a month, undergoing tests to see if more could be done for him, and rehabilitating.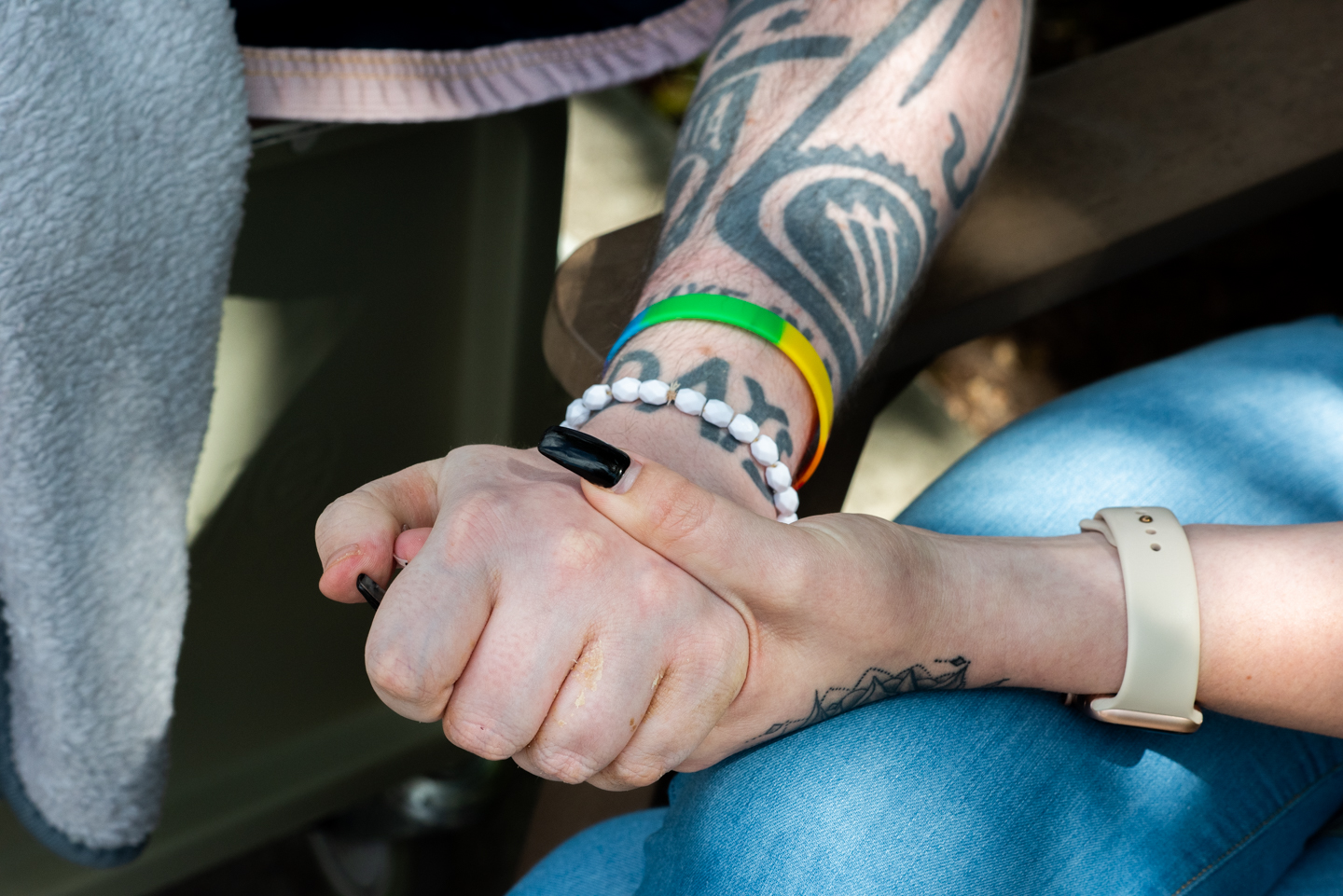 "And then we were lucky enough to find Cedar Sinai Park and, believe me, finding a nursing home was a tall, tall order because of his age and physical challenges," said Vicki.
"We tried every place," she said. "We basically called everyone. Someone recommended Cedar Sinai Park and then we just happened to be in the area so we took a look.
"It's such a lovely facility. Compared to what we had seen, this looked pretty terrific."
It's such a lovely facility. Compared to what we had seen, this looked pretty terrific.
Dan was born in Beloit, Wisconsin, and attended high school in Chicago. He didn't play an instrument, but he adored music. At age 20, he began managing an Irish American punk band for free, sleeping in his car, to get his foot in the door of the business.
"He was very independent, and was at the age of trying to find himself," said Vicki.
Dan worked for other bands such as 3OH!3 and Barenaked Ladies. He loved working for Joe Jonas, but wasn't keen on taking a break from work when Joe decided on a rest.
"That was why he was in Thailand," said Vicki, "because Shawn Mendes was playing there and he went there for a job interview because he wanted to keep working."
"You like music, Dan?" he's asked.
"Oh, my God!" said Dan.
"What kind of music? Heavy metal?!"
Dan just throws back his head and laughs. He said his favorite bands are Nirvana and Thrice. He likes Major Pain and often wears a DNCE hat. The walls in his room of the T. Robert and Mitzi Tobias Hall at Cedar Sinai Park are covered with music memorabilia and he frequently has music playing, or is watching a music video.
Dan has come a long way. He looks you in the eyes and reaches your soul.
"When Dan arrived here, he would only nod and shake his head. Every day, we worked on conversations so he has a voice, said Susie Willard, health information specialist. "Dan has come a long way. He looks you in the eyes and reaches your soul."
Said Lupe Garcia, CNA: He's such a sweet guy. He always appreciates what we do for him. He asks, 'How do you say thank you in Spanish?' He remembers my name. He knows where I'm from and he's very happy that I know he likes coffee and bananas in the morning.
"I really care about him."
In April, Willard and Community Life Director Jennifer Felberg took Dan to see singer LP.
"It was neat because his friends are all tour guys and they hadn't had a chance to see him because they're traveling all the time," said Felberg. "His friends arranged for VIP status and showered him with attention.
"He got to be himself with his buddies, a lot of handshakes and dudes and he even drank a beer. It was a magical night and reminded me again of our mission.
"Dan could not say 'thank you' enough. It was nice to make the night happen for him."
Dan is an avid reader and particularly enjoys the Jewish history books shared by former volunteer and board chair (1993-1994) Ruby Sachter, with whom he still Facetimes.
With four years at Cedar Sinai Park now, Vicki hopes that Dan will be willing and able at some point to use a wheelchair so he can go to a group foster home. Pain management is another issue.
Until then, Vicki said she feels welcome when she visits Dan every Tuesday.
"I feel like I can get Dan what he needs when he needs it," she said.
"I love you, mom," said Dan.
"I love you. See you next week. Bye, honey."